The Right Solution for Your Animal Health Challenges
Animal health and nutritional companies are increasingly looking for support in tackling their most challenging formulation issues, ranging from bioavailability enhancement to modified and targeted release and specialized applications. Capsugel is applying our science and engineering expertise in the pharmaceutical and nutritional space to help animal health and nutritional companies create better products.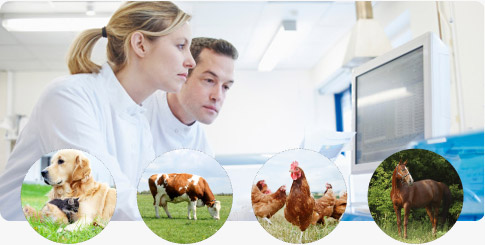 Helping Products Stand Out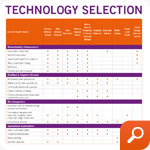 View Technology Selection for Animal HealthToday, success is achieved by differentiating products in the marketplace. Capsugel collaborates with animal health and nutritional companies on the design, development and commercial manufacture of specialized dosage forms to better meet the product performance needs of farmers, producers and pet owners. By partnering with us, customers can achieve a distinct competitive advantage. By leveraging our integrated approach, customers benefit from Capsugel's expertise in guiding their product from start to finish with a single point of contact, minimizing time and cost.

Design
Understand our customers' formulation challenges.
Create a target product profile and design a specialized formulation.
Develop
Identify the critical quality attributes and important formulation and process parameters.
Offer rapid scale-up and transfer to commercial production.
Manufacture
Provide lab-scale, pilot, clinical scale and commercial scale manufacturing finished dosage forms.

For more info contact us at animalhealth@capsugel.com
Related Links